Cylindrical Grinding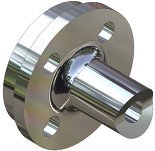 Just leave your CNC grinding jobs to us – especially when it is about cylindrical CNC grinding.
We operate a well-equipped, state-of-the-art grinding department with high-precision machinery. The fact that various machines provide CAD/CAM connection enables us to grind sophisticated profiles, threads and polygons. Moreover, our "flat profile grinding machines" also facilitate profile grinding on flat products
Why we make your perfect partner
You should choose us because we are experts when it comes to CNC grinding. With the properties listed below, we stand out against our competitors:
Profound expertise in general grinding
High quality level
State-of-the-art machinery
High creativity level when it comes to designing and producing tools
Self-evidently, our extensive machinery also enables us to supply complete solutions and products.