Grinding service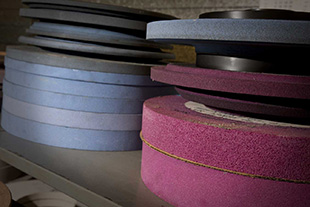 Our production activities enable us to offer high-quality grinding services. Apart from our grinding shop related to blade-production, we run an affiliate specialized on accurate grinding jobs. With plenty of expertise and capacities we can carry out nearly all of your grinding tasks.
Our grinding services:
With our modern machinery we can process products with a maximum diameter of 500mm and maximum lengths of 1600mm. Also, grinding a single product or large amounts of products is not a problem.
Why Tebra's grinding service?
We are specialists when it comes to CNC grinding. What distinguishes us from the competition is the high level of quality, in combination with short delivery times. We have modern machinery and profound knowledge of engineering, to advise and help you in case of unexpected problems. Collaboration with our partners and a high creativity level make sure we can accomplish every single grinding task.
Fixed dates for pickup and return
Also for blades that require cleaning before grinding we hold the appropriate means. Our logistic organization guarantees your product's timely availability for use. Pick-up and return dates are agreed as fixed dates, always.
Interested in our grinding services?
If you have any questions concerning our grinding services or if you would like to make an appointment, please contact us by filling in the form below.