Precision parts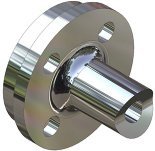 Besides a manufacturer and supplier of blades, Tebra is a producer of precision parts and special devices for machinery. Thanks to our grinding expertise and precise processing, we are well prepared for the production of individual precision parts that are required to be within exact tolerances.
Solid base for precision services
Our experienced staff and advanced machinery are a solid base for precise production. We deliver precision machining services that meet the needs of diverse industries. The industries we supply precision parts for are the hygiene industry, vegetable processing, recycling industry, rubber industry, paper industry and many more.
Cost-effective parts supplier

Tebra supplies one of the most cost-effective and accurate solutions for producing small or large quantities of very small, highly intricate parts. Some examples of the precision parts we can supply are:
Precision lathed parts
Precision milled parts
Precision shafts
Machining parts
Turn & screw machine parts
Precision metal parts
Precision machined components
Prototype parts
Quality tested precision parts

Within our company, the most important value is that our clients receive precision parts of only the best quality. That is why we guarantee that our precision parts are thoroughly tested before they are sent to our clients.
Interested in custom precision parts?
If you are interested in how our precision parts could be beneficial to your company, or if you have any other questions regarding custom machine parts, please contact us by filling in the form below.