History of Tebra
More than 100 years of experience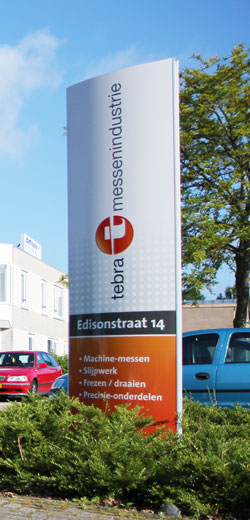 1912: Mr. Tebra established the business in Amsterdam – grinding and blade production.
1960: His sons succeeded him. The business specialized in blade production.
1970: The Company was relocated to Lelystad.
1977: Tebra Blades was started by Jan Tebra in Hoogeveen.
1981: Company headquarters in the premises located in Edisonstraat in Hoogeveen.
1997: Acquired by NMI. First CNC machine was put into service.
2006: Initial expansion of the premises; affiliate Kovema was acquired.
2010: Special grinding shop Van Dijk was acquired and then renamed Tebra Slijptechniek BV.
2012: The premises were expanded for the second time; extensive modernization of the production facilities.