Parts for pallet production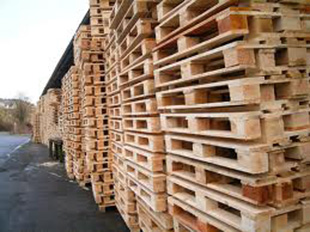 Apart from supplying industrial machine blades, Tebra is also a producer of wearing parts for the pallet production industry. The wooden pallet industry frequently uses consumables, such as nailing chucks. Our production capabilities have proven us a perfect partner for various pallet producers.
Pallet nailing machine parts
Tebra offers a broad range of consumables used in the production of wooden pallets. Thanks to our precise processing, we are well prepared for the production of individual wearing parts that are required to be within exact tolerances.
Broad range of products for wooden pallets
Wearing parts that we produce for machines in the pallet production industry include:
Nailing chucks
Nail tips
Hammers
Nail guides
Mark blocks
Interested in our pallet production parts?
We are also able to produce customized items tailored to your specific machine or other needs. If you have any questions about pallet machine parts or if you would like to request a quote, please contact us using the form below.